Warren Postlewaite
, BSW
360 CEO | Principal Investigator
Warren is an accomplished workplace investigator and leader in the areas of misconduct and harassment. Warren boasts over 20 years of practical experience in manager, director and senior consultant roles including Lead Workplace Investigator for the two largest employers in Saskatchewan − Saskatchewan Health Authority and University of Saskatchewan.
Warren's experience with executive coaching complement a well-rounded skillset with understanding the complexities of organizational and interpersonal workplace dynamics. Warren's depth of experience allows him to provide expert advice to ensure highly charged workplace issues are dealt with sensitivity and fairness. An industry leader in the behavioural change arena, Warren is not only a reputable investigator, but also a sought-after presenter who energizes dialogues and engages thoughtfully and empathetically with difficult topic matters.
Appointed by the Ministry of Health and Lieutenant Governor in Council, Warren has served as a Public Representative for the Professional Conduct Committee, Saskatchewan Society of Occupational Therapists. Further, Warren currently sits as the HR Chair on the Saskatoon City Hospital Foundation Board of Directors. He has been awarded the prestigious Saskatchewan Health Care Excellence Award and has received commendations from the Saskatchewan Premier and Health Minister for his leadership with cultivating respectful spaces.
Warren has found that organizations often underwhelm overwhelming behavioural problems; as such, a forward thinker and idea farmer, Warren is built for change. Whether intervening with extraordinary workplace events, conducting workplace investigations or facilitating a compelling workshop, Warren will inspire your employees and leaders to embrace the just, sustainable and kind workspaces that we all strive for; hence,"better lives at work."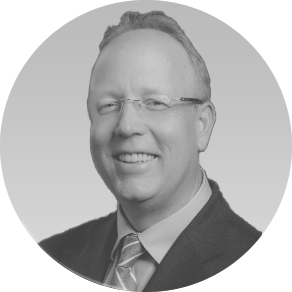 Kurt Sandstrom, QC
Lawyer, Leadership Consultant
Kurt is a lawyer and former executive holding Assistant Deputy Minister positions in the British Columbia and Alberta public services.   Kurt has 30 years of experience in law and over 20 years in government, with 15 years as an executive leading transformative change in public service organizations.
A constitutional and Indigenous law lawyer with appearances before the Supreme Court of Canada and the United Nations, Kurt led the Legal Services departments in the Provinces of Alberta and British Columbia.  He championed the Safe Communities initiative in Alberta, a cross-ministry collaboration of over 9 ministries tasked with making communities safer.  He taught constitutional law, constitutional litigation, public policy and dispute resolution at the Universities of Alberta and Victoria faculties of law for over a decade.  An accomplished facilitator, Kurt has assisted parties come together to solve intractable problems creatively. 
Kurt's passion is creating real, lasting and innovative change through strategic planning, change management, project delivery, organizational design, and user and stakeholder engagement.    Kurt believes that transformational change is no accident and requires a supporting structure for success.  Leading change requires an engaged and empowered workforce, sound vision, mission, mandate and values, a strategic plan and effective project delivery approaches.  He has extensive experience in organizational re-design of public sector organizations to achieve first rate results.   
Andrew Bergen, MA, ACC
Mediator and Certified Leadership Coach
Andrew is a skilled facilitator, incorporating elements of problem-solving skills, group dynamics, and thinking tools to assist groups in strategic planning and stakeholder input.
His training, from The Justice Institute of B.C., included processes and tools for effectively working with conflict, assisting parties to come to collaborative solutions. Andrew follows the practice of Interest-Based Problem Solving in his work when mediating conflict. He is also educated in effective team process, including the use of the Myers-Briggs Personality Inventory.
Throughout his career, Andrew has been involved in the education sector in several different ways. Beginning as a teacher in inner city schools, he developed a passion for helping people learn, develop their potential and find those "aha" moments. This work with students provided multiple arenas to hone his conflict resolution skills. It was during his time working with inner city schools that he was introduced to the concept of Interest Based Problem Solving. Using this model as a volunteer with the California Department of Justice, Andrew assisted many juvenile offenders to reconcile with their victims and find new ways of relating to each other.
Andrew offers over 20 years of experience as a skilled mediator. He is also a certified coach at the ACC level with the International Coach Federation.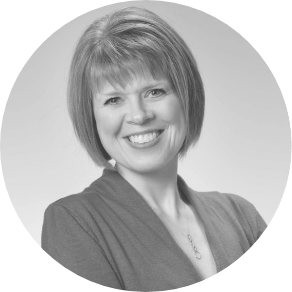 Coralee Pringle-Nelson, M.Ed., R. Psych-SK
Psychologist
Coralee is a registered psychologist and has worked in the public sector as a clinician, clinical supervisor, manager and leader for the last 15 years. She has been involved in mental health, education and held contracts with the Ministries of Justice and Social Services.
Coralee has an active private practice dedicated to supporting individuals address anxiety and depression in their lives and provides assistance following traumatic and distressful events. She is experienced using Cognitive Behavior Therapy and trained in Emotion Freedom Techniques and Traumatic Events Systems to name a few. Coralee provides training and consultation to organizations focusing on the mental health of employees and how to thrive post adverse event. Further, she is a certified trainer of Applied Suicide Intervention Skills (ASIST) and safeTALK through Living Works Education.
Coralee is the co-author of Nurturing Your Writing Calm (2018) a book dedicated to writers who desire to expand their creative potential. The Nurturing Your Writing Calm process has been utilized with entrepreneurs to enhance their business practice, using the written word to engage their audiences.
Coralee is currently a doctoral candidate in the department of Educational Administration with a research interest in the area of leadership and trauma response.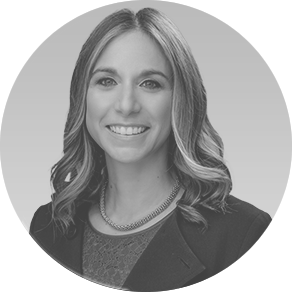 Jillian Siskind, LLB, LLM
Lawyer, Investigator, Consultant
With an LL.B, J.D (cum laude) from University of Ottawa and LL.M from the University of Toronto, Jillian has been practicing law since 2002 and is currently called to the bar in Ontario.
Jillian has extensive legal experience in industry and professional regulatory environments as well as prosecutions, hearings before discipline panels and administrative tribunals. As a senior advisor in corporate, legal and political settings, Jillian focuses on open communication with clients to ensure each issue is thoroughly and properly addressed and resolved.
Jillian has represented a number of professional regulators conducting discipline hearings, provincial prosecutions, arbitrations, civil litigation and appeals. She has represented the federal crown in criminal prosecutions for narcotic and immigration offences, and the provincial crown for offences under the Occupational Health and Safety Act for critical injuries sustained at worksites.
Jillian served as legal counsel for the College of Physicians and Surgeons of Ontario and Senior Legal Counsel at Tarion Warranty Corporation, the regulator for the home building industry in Ontario. She is currently appointed as Statutory Director for the Condominium Management Regulatory Authority of Ontario, overseeing all investigations and prosecutions for the organization. In private practice she works with a number of Ontario's industry regulators as well as private businesses providing strategic advice and legal representation on a variety of legal matters. As an expert in enforcement and compliance matters she also designs operating models and frameworks to increase efficiency in regulatory and compliance regimes, with a view to being proactive versus reactive.
With an expertise in policies, procedures and required regulatory frameworks, she compares trends and approaches in various jurisdictions and formulates recommendations and provides oversight on the implementation of policy regimes.
Jillian also acts as a consultant to organizations with issues related to privacy and privacy breaches, Access to Information, Canada's Anti-Spam Legislation and data protection strategies and legislation related to workplace safety, harassment and discrimination matters.
Jillian is currently an executive member of the Ontario Bar Association (OBA) Administrative Law Section and is a past executive member of the OBA's Real Property Section. She is an active member of the education and conference committees of the Society of Adjudicators and Regulators (SOAR) and is a Certified Construction Adjudicator with the Ontario Dispute Adjudication for Construction Contracts (ODACC).
Jillian served for seven years as the President of Canadian Lawyers for International Human Rights (CLAIHR). Further, she has worked in the Office of the Prosecutor (war crimes) at the International Criminal Tribunal for the Former Yugoslavia.
Jillian is an invaluable legal resource who can advise on client matters or take carriage over investigations and legal reports. In addition to being on the roster at 360 Workplace Solutions, Jillian is the founder and principal at Jillian M. Siskind & Associates, Toronto, Ontario.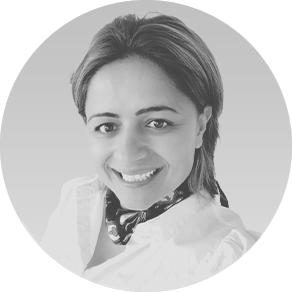 Daniela Vaschi, MA
Organizational Psychology Consultant
With more than fifteen years of multidisciplinary experience, including ten years at the executive level within global operations, Daniela is a versatile navigator of mindful change management design and implementation, with a focus on organizational optimization and human capital.
As a scientist-practitioner Daniela is trained as an Organizational and Industrial Psychologist (Alder School of Professional Psychology, Vancouver) and is a member of the International Organization Development Association, performing ongoing meta-analytic research on Emotional Intelligence. With her particular interest and expertise in Emotional Intelligence, Daniela researches and advises on leadership and motivation, positive organizations and group and team dynamics.
The former CEO of United Greeneries Ltd., Daniela is an accomplished and dynamic executive who cultivated a top-performing team and company within a highly regulated industry. Her past work experience also includes a track record of successfully leading complex improvement initiatives in the automotive industry.
A people-developer, Daniela subscribes to a strength-based modality that focusses on building resilient workplace cultures, enabling cooperation and creating sustainable business strategies.
With a successful background in developing business structures from ground-zero, as well as rebuilding infrastructure after mergers and acquisitions, downsizing and turnarounds, Daniela works with teams to identify motivations, enablers and effects of positive organizational patterns in order to capitalize on them. Her approach focuses on the development of employee strengths to bring forth restorative power to the work environment.